Maintaining your home is extremely important because you will want to deal with problems as they occur in order to prevent them from becoming serious over time. Although some home repairs will need to be dealt with by a professional many can be fixed by you with the right tools.
Investing in the right tools will mean you are prepared to fix little problems around the home as they come up. We all know there is nothing more frustrating than not having the right tools when you need them.
Here is a basic list of tools every home should have easily accessible:
√ Claw Hammer
√ Screwdriver Set
√ Pliers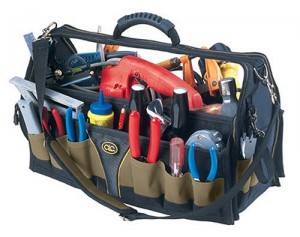 √ Utility Knife
√Tape Measure
√Level
√ Adjustable Wrench
√ Hacksaw
√ Duct Tape
√ Cordless Drill
Have anymore tools you recommend people keeping around their homes? Or advice on keeping your tools organized? Let the readers know in the comments below!
Melanie Lovejoy
College Works Painting
Social Media Marketing Assistant
mlovejoy@nsgmail.com