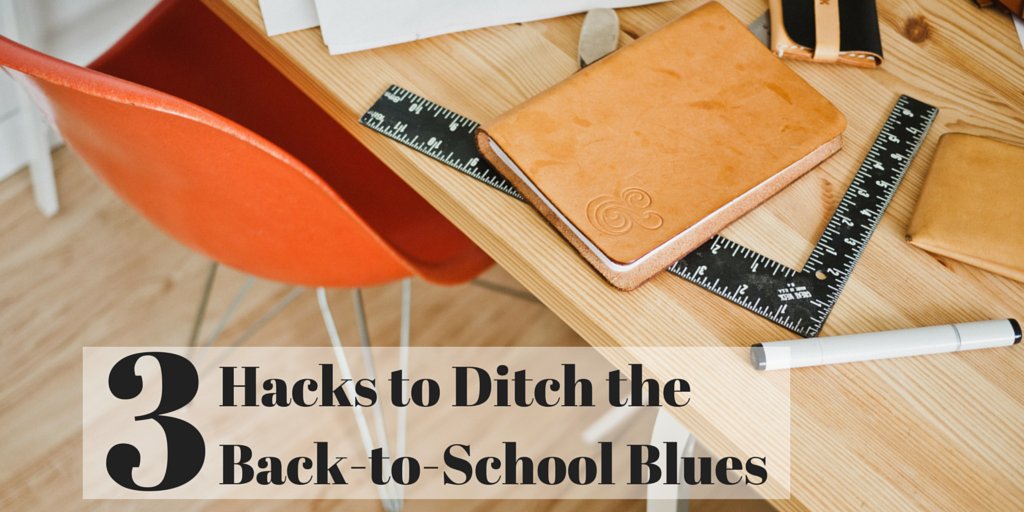 In a few short days over 20 million college students (like myself) will be embarking in the migration that happens each year – going back-to-school.
While the change of season and semester transition is fun for some, it can be a huge stress component and setback for others.
Luckily for me, I had the opportunity to participate in a summer internship. I've learned the importance of time management and how to make my college experience resume-worthy. Being able to continue my internship into fall semester, I am eager to find a balance between work and school, which is how I'm avoiding the back-to-school blues.  I'm also doing three other things, which are working like a charm!
If you're feeling the stress of returning to school, continue reading. You'll be happy you did.
1.  Alleviate stress by talking to someone about it.
The weeks before returning to school can be really stressful.  If your summer internship isn't continuing into the fall, there's your next internship to think about.  Not to mention the intro emails from professors backing up in your inbox, ALREADY.
Don't bottle it up. Talk it out. Suppressing emotions can lead to some serious health issues. The importance of talking things out and practicing effective stress management is key on the road to success – and graduation.  Vent. It'll help.
2. Be proactive, not reactive.
Worrying over something before it's actually a "something" is one of the worst things you can do to yourself. There are so many things in life that can go wrong, or place a bump in the road, but going back-to-school should NOT be one of them.
Regardless the struggle, try placing a positive in front of every negative that you can think of.
In the last few days, I made a list of all the tensions in my head. Next to each tension I added a positive affirmation. This has shifted my thought process. Now I'm super motivated to return to school.
3.  Get organized.
Do you remember what classes you registered for? Where your GPA stands? What your academic calendar will look like once fall semester hits? All of these are valid questions to ask yourself and prepare answers to in the next few weeks.
In order to eliminate the stress, I have scheduled an appointment with my academic counselor to make sure I'm on track with my graduation goals. From here, I plan on organizing a doable schedule that will balance my work-school-social life ratio. After looking over my plan of execution, my last step before the semester begins is to reach out to loved ones in my life and make them aware of all I will be taking on in the next few months.
Get a plan together and execute it.
We'll be back at school pretty much any day now. But there's still time to get in the proper back-to-school mindset that will help you kill it fall semester. Reach out to a friend, ask him to meet up for lunch or coffee, talk about your school plans, go back-to-school shopping together, and jot some fall semester goals down in your phone.  You'll feel so much better about things afterwards. You got this!
Is this your last semester in college? Are you ready for summer to be over? What have you done with your time off?