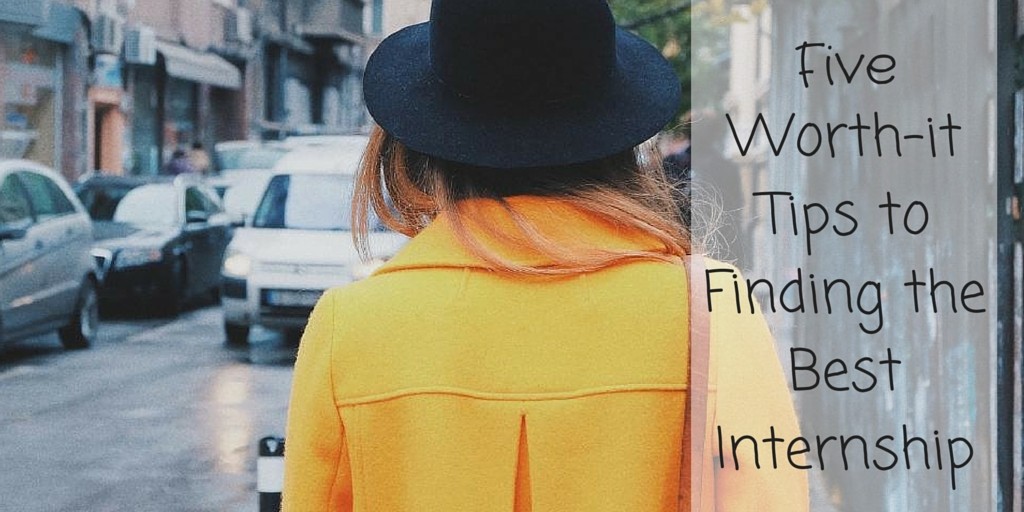 Professors, friends, mentors, you name it, have all taught me that internships are the biggest piece of the puzzle in getting real-world experience. They are a positive stepping stone toward accelerating a hands-on understanding to the realities of the everyday "business world."
In learning the importance of internships, I have also paid attention to how crucial it is to master picking the right one. If you want it to reflect well on your resume, you have got to put the time into researching the best fit.
In the past few years I have managed to land several resume-building internships that I would not trade for the world.
Use this list to make sure you've covered your basis on the internship front:
Identify what you want
It's important to get an internship that's in line with your career goals and specific passion. Ask yourself:
"What excites me?"
"Where do I see myself five years from now, and how will I get there?"
Sometimes all it takes is a little reflection and stepping back to realize exactly how your dreams can realistically be reached. Don't stop at, "What if…"
Participate in career fairs on campus
The number one perk of being a college student—resources!  My number one tip for you – take advantage!
Next time you walk through the quad on campus and see those random E-Z-Ups perfectly in line, full of booths with flyers on flyers on flyers (I know you're with me), do something different: stop! Believe it or not, career fairs are actually set up for your success, not for your protest. Giving a few minutes to interact with potential employers could be all it takes to landing the perfect internship or job.
Contact your dream job
I get it: you're a college student with probably close to no experience to show for yourself, so how in the world can you get a job at a high-end company? The answer, apply yourself!
While you may only be applying to internships you know you can land, try applying for positions that may be more of a challenge. If you're eyeing a company that you dream of applying for the minute you graduate, it doesn't hurt to reach out while you're still finishing school. Most of the time employers are just as eager for an enthusiastic worker as you are to work there. Get to contacting!
Perfect your resume and coverletter
You've found the perfect internship fit, you know you have what it takes to land the position, and then they ask you to attach your resume and cover letter. The worry (eyes popping out of your head) sets in. BUT, it doesn't have to. Yes, you need a competitive resume to stand a chance at being hired.  And, rocking a perfect internship cove letter is ideal, but it doesn't mean you are required to have 10+ years of professional experience being a college student. Instead, dust off your first draft and work toward improving where you are, rather than stressing over creating documents that aren't realistic to your current status.
Talk about it
I didn't start seeing a difference in the success of my goals until I began talking about everything I wanted to accomplish. The moment I started talking about it is the moment I began practicing networking. And we all know networking is the golden ticket to success in the business world. What you know is not as prominent as who you know when it comes to landing a position you desire. Start getting all the ideas in your head and scratched on paper in the ears of others instead.
Radiate self-Confidence
Without a positive take on what you want to accomplish, it's near impossible to succeed. Every time I was on the internship hunt, my biggest success tool always rested in radiance of my self-confidence and the way I projected my own unique elevator pitch. Having an understanding of where you've been in your career path and where you want to end up on the road to success is key to start practicing. Keep pushing forward!
Talk to us! Are you currently looking for an internship? Have you ever used one of these tips? Maybe all of them? How did it work for you? Did you land the position?