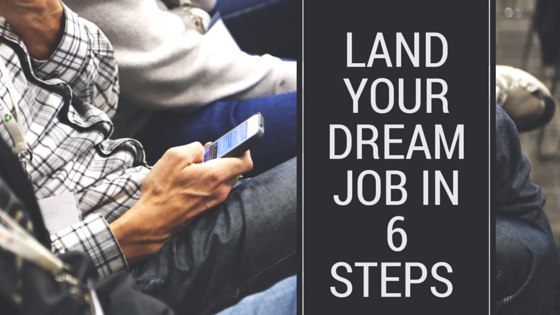 Nothing is more important than your college education and degree.  Your degree will be your foot in the door at your ideal company, and your college education will enable you to succeed on the job.
However, a lot of college graduates struggle to land a job after graduation.
According to this Forbes article, "in 2011, 1.5 million, or 53.6% of college grads under age 25 were out of work or underemployed,"
In 2012, "nearly half of grads from four-year colleges [were] working in jobs that don't require a four-year degree."
In 2013, only 27% of college grads had a job relating to their major.
And in 2014, CNN Money reported that 260,000 graduates had minimum wage jobs.
To avoid being included in these sobering statistics, you need to think about your career while you're still in college and take action to get it started.
In addition to your college degree, you need valuable work experience to get a great job after college.  With a college degree and an impressive resume, you will definitely have the career you've always wanted.
This article outlines everything you need to do, as a college student, to ensure you get your dream job after college.
1. Land an internship that will impress interviewers.
Employers expect applicants to have relative work experience.  Gone are the days when employers would mold an inexperienced employee straight out of college.  Today, employers hire applicants who have a proven skill set that applies to the job position.  Hence, the importance of college internships.
Get an internship in the industry you would like to be in after college.  If you're not sure what you'd like to do after college, get an internship that will teach you broad based skills that can apply to any industry.  Broad based, transferable skills include leadership, communication, problem solving, and time management skills.
Networking opportunity:
Build relationships with executives at the company you're interning at.
Find the perfect internship with these tools:
Internships.com is a student-focused internship marketplace. Internhips.com connects students with employers and higher education institutes.  I personally like how Internships.com has a search engine to connect students with internships that apply to their major.
SimplyHired works hard to deliver the most relevant job search results on the web. Their algorithms are optimized for over 500,000 keywords across 1000 different job categories.  A cool feature SimplyHired has is a search by job title category.
2. Leverage LinkedIn to get interviews and job offers.
A LinkedIn profile has become a necessity for all professionals, job searching or not.  On LinkedIn you can connect with college professors, classmates, and work colleagues and associates on a professional level.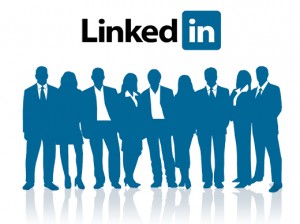 Your LinkedIn profile is a way for you to give further insight into your resume.  A strong resume should not exceed one page, but your LinkedIn profile can and should be as detailed as possible.  Your LinkedIn profile should differ dramatically from your resume.  Your LinkedIn profile is a place to offer more about your professional career and accomplishments than your resume allows.  LinkedIn also offers a profile strength indicator which shows you how strong your profile is.
Ways to fully utilize LinkedIn:
 Connections:
Search through your connections and find someone who works for the company or in the industry that you would like to work in.  Send a message to this person. Ask her how she got the job and if she has any recommendations for you.  You can even ask if she'd be willing to pass your resume on to a hiring manager or the human resources department.
Jobs:
LinkedIn has a "Jobs You May Be Interested In" feature which shows jobs posted on LinkedIn that match your profile. LinkedIn also has an advanced job search engine which allows you to search for job openings using key words.  Many employers allow you to apply to jobs via LinkedIn.  Applying to jobs through LinkedIn is about as easy as it gets.  You simply hit the "Apply now" button, upload your resume and cover letter, and hit submit.
Recommendations:
LinkedIn allows your connections to write a recommendation for you and connect the recommendation to a job you've held or the school you attend.  A LinkedIn recommendation differs from a hard-copy reference letter because the employer can see the person who recommended you and even check out his LinkedIn profile to examine his qualifications.  To get someone to recommend you, just ask.  Most people are very motivated to help others get a job.  Another great way to get a recommendation is to recommend your connections.  Take the time to write a strong and honest recommendation for a classmate or co-worker.  Chances are they'll return the favor.
Endorsements:
LinkedIn also encourages your connections to endorse your skills.  This function makes your skills appear more credible because others have backed you.  And since the name and LinkedIn profile of the person who endorsed you is connected to the endorsement, it's unlikely that someone would arbitrarily endorse others.  Therefore again making these endorsements pretty credible to employers.  Getting endorsements is pretty easy.  LinkedIn has an endorsement suggestion box which makes it quite simple for others to endorse your skills.  And again, to get endorsements, give endorsements.  People will return the favor.
Networking opportunity:
Join professional groups.
Let technology do the job searching for you with these tools:
UpdatePatrol is webpage monitoring software.  UpdatePatrol will visit websites for you as often as you'd like and will alert you of any changes made. You can add the url to hundreds of companies career pages and UpdatePatrol will notify you when a change to the page was made (i.e., a new job posting was added to the page).
Yahoo Pipes is a powerful composition tool to aggregate, manipulate, and mashup content from around the web.  How it works:
Combine many feeds into one, then sort, filter and translate it.
Geocode your favorite feeds and browse the items on an interactive map.
Power widgets/badges on your web site.
Grab the output of any Pipes as RSS, JSON, KML, and other formats.
3. Create your own blog to showcase your skills to employers.
Having your own blog will automatically give you an edge over your peers.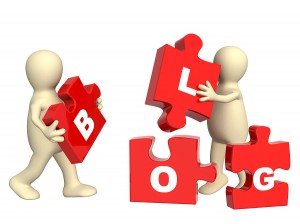 Your blog doesn't even have to relate to your profession or the industry you hope to enter.  The trick to a good blog is to write about something you're passionate about.  Cooking, babysitting, personal finance, college life, etc.  You want to blog about a passionate topic of yours for two reasons: 1) it will ensure you keep it up (an incomplete project won't impress anyone) and 2) your blog is a place to show people how knowledgeable you are. Need other reasons to create your own blog?
Really get into the blog.  Create social media profiles to promote your posts and engage with an audience.  If you have a blog that offers value and attracts an audience, you're sure to impress any employer during an interview.
Go to wpbeginner or bluehost or blogger to start a blog right now.
Networking opportunity:
Find and connect with others in your niche.
Connect with organizations that match your skill set with these tools:
Idealist.org is a search database that connects people with organizations. On Idealist you can save searches and invite people to events.  What makes Idealist unique is that in addition to job searching, you can search for volunteer work, internships, events, etc.
Dice strives to only show professionals the right opportunities and companies the right talent to make recruiting more efficient. For this reason, they connect job seekers with employers in a handful of industries only. But if you're a professional seeking to advance your career in a Dice specialized industry, this is a great resource.
4. Find a mentor who can maximize your networking efforts.
A mentor can tutor and guide you throughout your entire professional career.  By building a strong relationship with your mentor you can avoid the mistakes he made early in his career. You can also make connections faster with the help of your mentor.
Mentor relationships take time to build.  You'll need to prove to him that you're serious and worth his time and resources.  The beauty of a mentor is that once you have built trust, the mentor is invested in your success and growth.
Finding a mentor is easier than building a relationship with him.  To find the right mentor, choose someone you admire and trust and someone who will take an active interest in your success.  This person might be a college professor, a relative, or a work colleague.
Building a mentor relationship takes time so you should start now.
Networking opportunity:
Ask your mentor to invite you as his guest to professional functions he's attending.
Network more effectively with this tool:
LunchMeet is a new power tool for professional networking. You can get it at the app store (currently it's only available at the Canadian app store).  This is how it works:
Sign-in with your LinkedIn account (necessary)
Let the app know when you will be available to meet and where
Search for other professionals in your area who are also available within the same timeslot
Invite them to a lunchmeet
5. Nail interviews by taking advantage of your school's career center.

Your school's career center has an abundance of resources to help you find and land a job – and they're free! Take advantage of this now, these resources may not be available to you after graduation.
A college career center helps with resumes, interviews, and internship and job searches. The career center hosts career fairs, professional career panels, and has various career workshops.
I graduated from the University of California, Irvine and participated in their career center activities regularly.  One of the most helpful services they provided was a recorded interview.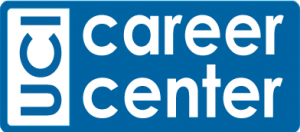 A UCI career center staff member mock-interviewed me with the video camera rolling.  Immediately following the interview, we went to the computer and watched the video.  After each question and answer, she paused the video and gave feedback.  The video was incredibly helpful because I could see and hear everything — my body language, the tone of my voice, and my responses (which due to nerves I had forgotten almost immediately after speaking).
I'm telling you, take advantage of the career center at your school.  Go to your school's career center's calendar of events and attend as many as you possibly can. 

Networking opportunity:
Attend career panels.  Ask questions during the Q&A portion and bring a copy of your resume with you to hand out during the meet and greet portion.
Find your dream job with these tools:
Glassdoor holds a growing database of 6 million company reviews, CEO approval ratings, salary reports, interview reviews and questions, benefits reviews, office photos and more. All the information on Glassdoor is entirely shared by the company's employees.
Indeed is the world's #1 job site. All you do is choose what and where, and Indeed does the rest.  You can even apply to jobs through Indeed when you see "easy apply" under the job description.  Indeed also saves your resume to their site so you can apply within seconds.
Monster started out as a job board and has since expanded into a global provider for job seeking, career management, and recruitment. What I like about Monster is that you can job search by company.
6. Be the first to hear about job openings by joining a professional group on Facebook and LinkedIn.
Professional groups are great for networking and to get inside information on companies you'd like to work for.
Company groups often announce job openings on their group pages first so you have an upper hand when it comes to applying for a job at one of your dream companies.
Professional groups also hold webinars and live Q&A chats.  Being a member of a professional group is great to mention in job interviews also.  It shows you're serious about your career and have an invested interest in their company and your own personal and professional development.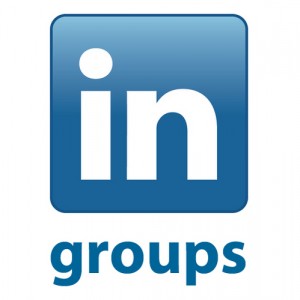 LinkedIn has several professional groups you can join.  Simply go to the "Interests" tab, select group, and enter a key term into the group search engine to find an appropriate group to join.

Facebook also makes group recommendations for you based on the pages you've liked, groups your friends are members of, or groups similar to other groups you're a member of.  You can also type a company's name into the Facebook search engine and see if they have a group page created for you to join.
Networking opportunity:
Network in the group by engaging in conversations in an intelligent way.  Pay attention to the comments and conversations that others have and find someone you admire to connect with.  You can private message this person on Facebook or send a message or InMail via LinkedIn.
Get the interview with this tool:
Resunate is a tool that doubles your chances at getting an interview. Resunate is web based software that builds a resume and automatically evaluates and improves it for every job.
I realize this can be overwhelming, especially since college is difficult enough on its own.  So take your time with these steps.  Just do one at a time.  Make a calendar and schedule a deadline for each task.  You can do something simple on Excel or use Asana.
Sample calendar:
| | |
| --- | --- |
| Task | Deadline |
| Look at the career center's calendar and sign up for events | 15-Mar |
| Get an Internship | 15-Apr |
| Create / update my LinkedIn profile | 15-May |
| Create a blog | 15-Jun |
| Find a mentor | 15-Jul |
| Join a professional group on LinkedIn and FB | 15-Aug |
What's your number one concern when it comes to landing a job after graduation?