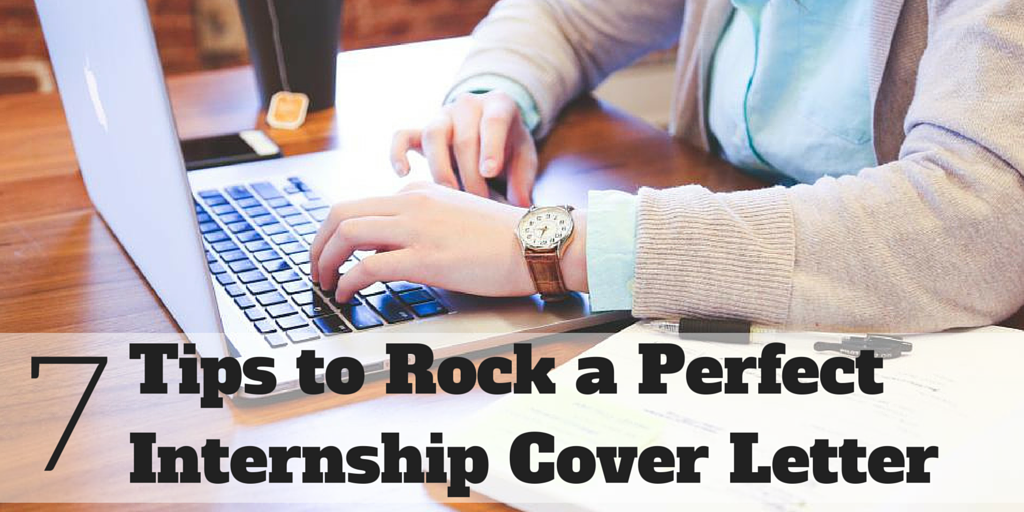 I was talking to a classmate the other day about the importance of internships and how I landed my current position. One of the first questions she asked me was, "How exactly do you write a cover letter for an internship?"  This got me thinking: does the way you formulate a cover letter for an internship differ from a cover letter you'd write for a long-term job?  No.
Both cover letters are for positions seeking the same equal "best-foot-forward" representation of you. So, they both should reflect the same amount of dedication.
But, trust me, I get it – cover letters always feel like the grunt work of the job applying process. Since cover letters play such an important role in the application process, the pressure is on.
For the "how do you write a cover letter" bunch, keep these points in mind:
1. Length
Keep it short
Keeping it short may seem like an impossible task. Just like no one enjoys people overstaying their welcome, same goes for employers on the hunt for employees. The most relevant you can be with showcasing your skills in a concise structure will win you the most brownie points.  Maintain a relatively short cover letter; it's the best approach.
…but don't leave anything important out
Outline your skills that apply to the job position in the body of your cover letter prior to writing it. Leaving out key resume- worthy skills can actually hurt the intentions of your work. Map out your success!
2. Word Choice
Make strong (word) choices
As you begin formulating your cover letter, picking the right verbiage will make your skills and experience stand out stronger among your competition. Throw in a few words that demonstrate your knowledge and scholar drive.
…but don't overdo it
Your cover letter needs to sound authentic. Big words are pretty and all, but don't take it too far. If it's not a word you would normally use, or you have to look up, don't use it. Period.  The thesaurus should be used wisely!
3. Tone
Radiate confidence
Showcase your confidence in your cover letter.  Exuding confidence in your cover letter will lead you on the road to landing the job or internship of your dreams. Go back to your outline of resume-worthy skills and remind yourself you did all that. You rock!
…but don't get too cocky
While a little pat on the back is necessary at times, getting overzealous about your accomplishments can actually stick out like a sore thumb if it's too overpowering. Maintaining the middle ground is key!
4. Format
Use a template
A strong cover letter template will help guide you through the writing process.  Without a template, you might end up writing the worst cover letter in the world.
…but don't stay too in the lines
While templates are a great source to help aid your cover letter writing process, try looking into other ways you can display your information after the first draft is done.
Ask yourself: Is there a unique way I can grab an employer's attention?
5. Writing Style
Show your personality
As with all writing, it's best to capture the reader with your own personal touch. Even though a cover letter's main function is to convince an employer that you are the best fit, it's also a good idea to reveal your personality and writing style.
…but don't lose focus
Even though some flares to your cover letter can be positive, don't dive too much into the fluff and steer away from the main point of the document.
6. Research
Write a customized cover letter.
Having a full knowledge of what you are applying for is key. Your cover letter is the first place you can prove to a potential employer that you know what they are looking for.  Read the job description multiple times before writing your cover letter.
…but don't be redundant
Employers provide a full job description and include desired qualifications.  Don't just write verbatim what the job description states. The employer knows what they want; show them how they will receive that from you. Don't re-write their job posting on your cover letter.
7. Reference Your Resume
Play up your resume
Having a well put together resume is a solid reference to use when on the job hunt. But, remember a resume is different than a cover letter. Elaborate on the bullet points listed in your resume, but not its entirety.
…but this shouldn't be your only reference
While your resume is a great resource, dig even deeper into your past professional experiences. What skills do you have that may tailor to the position you are looking for? What's something that would be better suited on your cover letter rather than your resume?
8. Proof Read
Make edits
Lastly, go back and edit your work. Nothing says, "Underqualified" like a misspelling or grammar error. Treat this sucker like your future career depends on it.
… There's no buts about this one!
Just when you think it's perfect, edit again.
Do you already have a cover letter? What obstacles did you face writing it? How will these 15 tips help you next time you sit down to write one for a job application?  How long does it take you to write a really great cover letter?