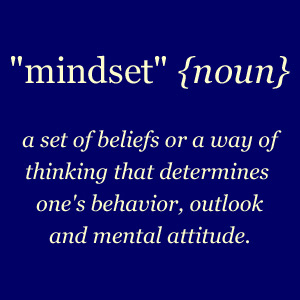 How are you controlling your mindset?
Do you ever find yourself dreading the rainy weather outside that is ruining your BBQ plans? Or the flat tire you got on your way to a wedding? How about morning traffic when you are already late?
These everyday occurrences are why we call it LIFE, and happen to all of us all the time.
It was once said that the difference between someone who is successful in life and someone who is not, is learning that you cannot control the things that happen to you, just the way you react to the things that happen to you. Take traffic for example. There is a crash up ahead, you had nothing to do with it but it impacts your commute. You have 2 choices– you can get frustrated and stew over the fact you will be late to work, your boss will be angry, your integrity and on time track record is now compromised.
Although these facts may be true, does worrying about the facts change the outcome? It just uses valuable mental energy in the wrong direction. Instead, turn up the radio, make some calls to friends or family, listen to a book on tape. Spend the same time to enrich your life rather than worrying about an outcome you cannot control.
If you make the choice to forget about what happens to you and control how you react to what happens to you on a daily basis, your mindset and overall happiness will follow.
"Once your mindset changes, everything on the outside will change along with it." 
Gavin Lantzy
VP Colorado
College Works Painting