It's hard to believe it's already time to start preparing for the fall and winter months. It feels like just yesterday we were doing our spring cleaning! College Works has compiled a few of the most important things to do to help you prepare your home for the colder months to come.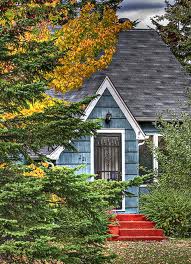 1. Test the heater
During the summer you forget about your heating system. But trust me,  you'll sure notice if it doesn't work properly in the winter. Don't make the mistake of waiting until it's cold out to find out that it's broken.
2. What's up top?
Roofs last 20-30 years, but that doesn't mean they don't need occasional maintenance. Check for broken or rotting shingles at least once a year to avoid serious issues.
3. Clean the gutters
Remove leaves and other debris from your drainpipe and gutters to prevent clogging.
4. Prepare your water
Drain hoses, sprinkler systems, and anything else that runs the risk of freezing. Draining the water heater and clearing out any debris that has settled in the tank as well.
5. Keep safe!
A home safety check should be an annual ritual in every household. Test smoke and CO monitors, inspect (or install) fire extinguishers, review fire escape plans, and rid your home of old newspapers and other fire hazards.
For additional fall preparation, check out some of the other blog posts like Back to School Preparation for your family.
Melanie Lovejoy
College Works Painting
mlovejoy@gmail.com