If college students are getting sick of hearing one word repeated over and over again, it's probably "internship."
The word "internship" is all over the college space.  Countless articles have been written about internships and hundreds of organizations exist solely to help college students find one.
For good reason.  College students need an internship in order to have any real shot at getting a career-headed job after college.
That's the message communicated to college students… over and over again.
Pretty vague, huh?
I mean, seriously. What are you supposed to do with that?
The result of this vague message we're sending to college students is simply this – more and more college students are getting internships…
Nearly two-thirds of graduating seniors held an internship in the last two years, compared to a little over half in 2008.
… However, not all students who held a college internship are landing jobs after graduation.
What?  Students are told that internship = job after college.  So why don't the stats match up?
Because not all internships are created equal.
The National Association of Colleges and Employers conducted a recent survey that questioned the correlation between internships and full-employment upon graduation.
The findings were very telling.
Hiring rates for students who had completed an ineffectual internship (37%)
Hiring rates for students who had not completed any internship at all (35%)
Students who held a useful internship had greater success securing employment after graduation (63%)
Students with useful internships far outpaced their peers with an average $51,930 salary
In short, ineffectual internships are unlikely to help college students get a job post-graduation.
There's only a messily 2% difference between students who completed a useless internship to those who completed no internship at all.
I guarantee the students who completed a useless internship did not do so intentionally.  The numbers speak for themselves.  Why bother?
Which leads me to my point.  What kind of internship should you get?
If a bad internship results nearly the same chances of getting a job as no internship at all, what can you do to ensure you get a good internship?
Learn the difference between the useless internship and the effective internship that increases your chances of getting a job after graduation.
If an internship does not offer these five best internship practices, don't waste your time:
 1. Get an internship with a company that provides interns with real work assignments
A useful internship will make you feel more like an employee than a volunteer.  A useful internship will expect high performance, just as they do from their year-round, fulltime employees. They do this by providing interns with actual work assignments that impact the company.
As a result, the level of work given at a useful internship will stand out on a resume.
The skills acquired from real work assignments should include:
Critical thinking and problem solving skills
Communication skills
Leadership skills
Analytical skills
Go here to see the full list of transferable skills employers look for.
2. Get an internship where they offer an intern manager – a "go-to" person
A useful internship will provide its interns with a mentor.  It's important to get an internship with a company that provides you with hands-on learning, but you shouldn't be left to figure things out alone.  An intern manager should be there to help you realize and correct your mistakes to help you learn and gain as much as possible from the internship.
If you're left completely alone, the company probably isn't providing you with the real work assignments you need to build a competitive resume.
 3. Get an internship that encourages team involvement
Success is best achieved through the support of a team.  Research shows that team involvement in the workplace leads to enhanced performance.  Team involvement encourages an intellectual environment and nurtures success. Employees who work as a team have the ability to share best practices and help each other improve.  Working as a team also improves communication and increases your chances of networking successfully.
4. Get an internship that brings in speakers from the company's executive team
Few things can motivate a team like a speech from the company's CEO or other high ranking executives.  It's exciting to hear about the direction the company's going, what improvements are underway, and what's getting the executives pumped up.  These speeches directly benefit the employees and the interns for several reasons – namely, it's a business lesson from a highly successful executive, information outsiders would pay thousands of dollars for at a retreat or fundraiser.
In short, as an intern, you want to work for a company that invests in you.  If you're not worth their time, they're not worth yours.
 5. Get an internship that offers training and encourages outside classes
A useful internship will provide you with training, both classroom style training and hands-on training.  Again, this shows that the company is investing in you.  It's a two way  street, too.
If a company doesn't properly train its interns, the company's probably not giving the interns the real work assignments needed to build a competitive resume.  Work that makes an impact on the company and that will enable students to gain the transferable skills needed to build a competitive resume.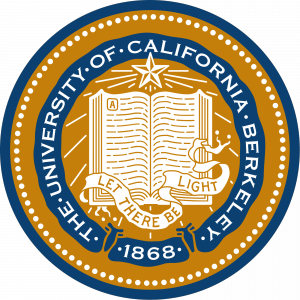 The University of California Berkeley describes the benefits of an internshipas:
Gaining valuable work experience before you graduate
Developing new skills and refining others
Applying knowledge gained from coursework to on-the-job situations
Reality-testing tentative career choices (see if you even like it)
Meeting and working with professionals, establishing contacts for letters of reference and networking
Experiencing new work environments
Earning money for tuition and expenses
Any old internship won't do.  If you want a good job after college, you have to get a useful internship while you're in college. An internship that you'll actually learn from.  Period.
What's the biggest take-away you learned from your previous internships?  Do you know how to leverage your internships to maximize your chances of landing a job post graduation?  What's your biggest concern when it comes to accepting an internship position?