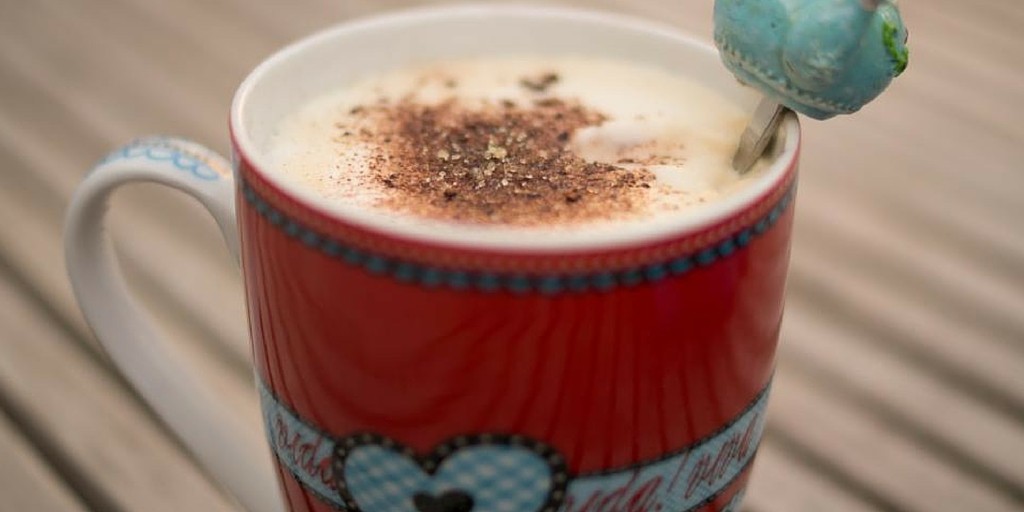 For career savvy college students, fall marks the time to get a job or internship lined up for the year. There's just one major flaw: where does one find the time?
Don't worry: I'm not going to suggest less sleep. Sleeping less to accomplish more isn't always the answer, especially for the college students who average five hours a night and suffer from exhaustion.
On the contrary, I'm suggesting quality over quantity. Spend less time job searching and more time submitting a killer application.
We live in the digital age. Here's how to use technology to your advantage so you spend less time job searching and still land a great job before winter break.
This, by the way, is the ultimate job search hack. You'll shave months off your job search just by spending 90 minutes following these steps.
1. Create an email specifically for job searching
*amount of time this will take you: 10 minutes*
You're going digital with your job search, so you're going to need to stay organized.  Don't let job notification emails and inquiries spam-up your .edu inbox.
Keep everything organized and manageable by separating your emails.
School email: emailing professors, TAs, and classmates about school related items only.
Personal email: emails to your friends and family (the hey, what are we doing this weekend emails).
Career email: emails to employers, staffing agencies, job sites, and former bosses and colleagues. This is the one and only email you should use when it comes to your career.
Go to Google and sign in.
Select "add account."
Select "create account."
Then create your new Google account for your career emails.
Your career email address should be professional. Ideally, it should be a variation of your name: cari_stark, for example.
Don't forget to update your resume to include your new career email.
2. Create accounts with job sites and upload your resume
*amount of time this will take you: 20 minutes*
Use your new career email to create these accounts.
Once you've created an account, upload your resume. This makes applying to jobs through the job site so much easier. I know, I know, your resume is supposed to be tailored. But this year, focus on one position you want, tailor your resume to that one position, and use the same resume for every job you apply to this fall.
This will save you so much time it's ridiculous. Let's not get ahead of ourselves, though. You still need to write a tailored cover letter.  But that's easy in comparison.
The whole purpose of creating an account with a job site is to simplify your life and spend less time job searching.  You'll accomplish this by uploading your resume.  Uploading your resume will enable you to apply to jobs remotely from your smartphone.
3. Set-up email alerts with Indeed and Glassdoor
*amount of time this will take you: 15 minutes*
This is where you're going to save the bulk of your time. It takes so much time to type key words into search engines or to go to company websites and scan through their career opportunities tab.
Instead of doing all of the work yourself, set-up several job alerts so the system will do the searching for you.
Start with Indeed.
Indeed's job alerts are probably the most accurate in terms of sending you the jobs you're interested in according to your search criteria.
Once you've signed in, click your name in the top right hand corner of the screen.
Select "My Searches" from the drop down.
Select "Alerts"
Enter the position you'd like in the "What" box.  This part is crucial for accurate job alerts.
You'll see a list of auto populated suggestions, select one of those.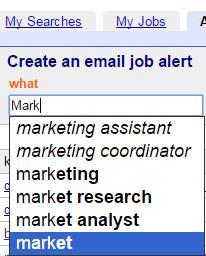 If you'd like a job or internship in marketing this year, create job alerts for several different marketing positions: marketing assistant, marketing coordinator, marketing intern, marketing specialist, etc.
Do not create a job alert for a position you're not qualified for. For example, don't waste your time applying to a Marketing Director position that requires a four year degree and five years professional experience running a marketing department for a major PR firm.
Once you've selected "What," select "Where."  Choose the location you'll be in when the job starts.
Select the distance from your desired location from the drop down. Be realistic here. If you don't have a car or you don't have the time to deal with a long commute to work, don't select "within 25 miles." Instead, select "within 5 miles."
Create five to 10 job alerts with Indeed. Then move on to Glassdoor.
Create an account, sign in, and then select "jobs."
Type the position you'd like into the search engine, select enter, then select "create job alert."
Go back to the search engine, type in another position, select enter, then select "create job alert."
Don't forget to use the auto populated suggestions.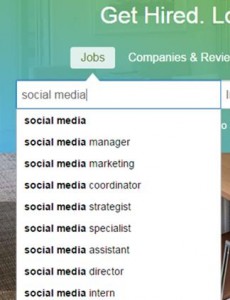 Create two – three Glassdoor job alerts.
Glassdoor also allows you to create company alerts. If you want to work for a certain company, say your university, create a job alert for that company. Each time that company posts job openings, you'll get notified.  Set up two company job alerts on Glassdoor.
4. Scan through job alert emails efficiently
*amount of time this will take you: 5 – 10 minutes*
Do this daily. Make it a habit.  Instead of jumping on Facebook or Instagram in between classes, in line at Starbucks, or while your roommate is watching yet another baseball game, login to your career email and scan through your job alerts.
You don't have time to read every single job description.  The trick is to scan through your emails effectively.
The job alert emails will include the job title, location, and a job description preview.  Use these features to determine if you need to click on the job to read the full description or not.
Start by looking at the job title. If the title has Sr. (senior), Director, Manager, Supervisor, or the like in the title, don't waste your time reading the job description.  You're not qualified. Accept that and move on.
Next, look at location. Even though you set your search criteria to a certain location, it's not uncommon for an out-of-towner to sneak in there. If the job is located in an undesirable location, don't bother viewing the job description.
Finally, view the brief job description preview in your email.  If the job requires 2+ years of experience (that you don't have) or just fails to get you excited, don't waste your time viewing the full description on the job site.
Only when you see a job that has your name written all over it—you're qualified for the job, it's exactly what you were hoping for, and you can manage it while in school—click on the link that'll lead you to the full job description on the job site.
5. Save jobs now and apply later
*amount of time this will take you: 5 minutes*
You're job searching on the go. This means you won't necessarily have time to apply to a desired job on the spot.
Glassdoor and Indeed give you the option to "Apply Now" or "Save" the job for later.  When you see a job you like, save it.
Once you have time to apply, login to the job site and view all of your saved jobs.
On Glassdoor, hover over the profile icon and select "saved jobs" from the drop down.
On Indeed, click on your email in the top right hand corner of the screen and select "My Jobs" from the drop down.
6. Apply to one saved job at a time
*amount of time this will take you: 30 minutes*
Only apply to one job at a time. Even though your resume is already uploaded to the job site and you can apply to jobs easily and quickly, you still need to write a tailored cover letter.
Take the time to view the company's website and re-read the job description. Write a unique and custom cover letter every time.  If you binge apply, you'll quickly burn out and job searching will once again become a drag.
Creating job site accounts, uploading your resume, creating job alerts, and scanning emails seems like a lot of work. But really, it's just the initial set-up that will take time. If you follow these steps and only apply to jobs that get you super pumped, job searching will be a breeze and you'll land a great job before you know it.
Extra tips to get you the job:
Save hours by applying through the job site!
If the job description includes "Easily apply" or "Apply with your Indeed/Glassdoor Resume," that means you can apply directly through Indeed or Glassdoor (as opposed to through the company's website). No extra steps necessary since your resume is already uploaded. Applying to jobs through the company's website or a third party application host can add hours to the process, since you'll likely be required to create an account, upload your resume, and answer a series of essay and multiple choice questions. Ain't nobody got time for that!
Save months job searching by sending your ap directly to the employer!
If the application instructions on the job site state to email your cover letter and resume directly to a representative at the organization, apply to that position as soon as possible. Make it a priority. When the employer wants applications emailed directly to them, it indicates that they're serious about hiring someone immediately. Moreover, it indicates that an actual human being will review your application, which means your resume won't be filtered out by resume scanning software. This is huge! It ups your chances at getting the job.
Happy hunting!