Searching for a job can be a full-time job in itself. If you are lucky enough to have already found a job you probably know this, but friends of yours may just be figuring this out. If you are feeling generous, or have been recruited for your clear job-landing skills, here are a few ways you can help a friend in need.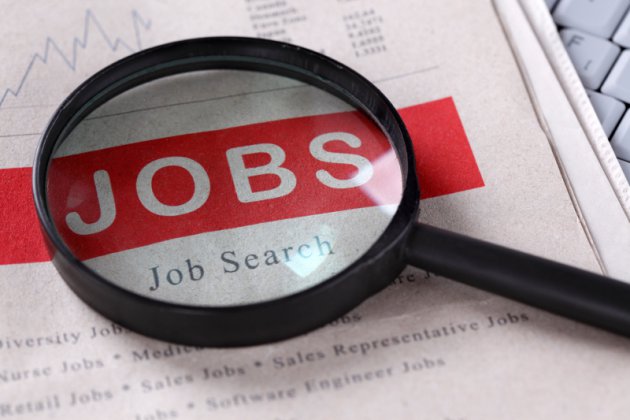 1) Don't always offer advice
Sometimes the best advice you can give is none at all. Realize that your friend's job search may be entirely different than yours and what may apply to you may not apply to them. By offering advice that could potentially be wrong you may lead your friend further away from landing their job.
If you do have the correct knowledge, offer assistance in the right way. Let your friend know that you would be more than happy to help them by ______. This could be reviewing their resume, asking mock interview questions, or helping them choose appropriate clothes to wear to their interview. Offer to help in areas that you know are your strengths.
2) Do send them job listings
Take the time to talk to your friend about the type of job they are looking for. Gathering as many details from them early on will make it easier for you to help them. If you come across a job that fits what they are looking for, send it to them!
3) Do help them look better online
Networking is the most sure-fire way of landing a job, and in today's world social media plays a huge part in this. Here are a few ways you can help your friend look better online.
Help clean up their social media: A fresh set of eyes on ones Facebook page or twitter feed can help them to catch the negative things a potential employer may see.
Show some LinkedIn love: If you have worked with this friend in a professional or academic setting, endorsing their skills or writing a sincere recommendation will help promote their skills. If they have a blog or online portfolio share a link or two on your own social media. This will boost their online presence and be a subtle boost of confidence for them.
Connect people: If you are really confident in your friend's skills and have a professional connection that you think could be a good match, introduce them via email or through LinkedIn. To protect yourself, only connect people directly if you are VERY confident in the skills of each party.
4) Do help them practice for the interview
There is absolutely no better way to prepare for the real interview than practicing with mock interview questions. Go over common interview questions like "describe yourself in 3 words" or if you feel like being especially helpful take the time to brainstorm questions that are specific to the job they will be interviewing for.
Critiquing their answers can be a touchy area, unless you have experience as a hiring manager. However, you can offer some insight especially on questions pertaining to their personality and character traits. Always keep your feedback positive, you never want to discourage a friend by being overly critical.
If you are anything like me, it can be easy to want to step-in and help in as many ways as possible, but you have to remember to let them do this on their own. Sometimes the most helpful thing you can offer is moral support.
Melanie Lovejoy
College Works Painting
mlovejoy@nsgmail.com