As a student, you're always looking for the most efficient way to keep your school work organized. But the part that is often overlooked is having a way to search through them and find important things quickly.
Taking notes by hand is great, but it's extremely time consuming to have to scour through pages and pages of notepads to find the one sentence you were looking for.
There are a ton of solutions out there now that are little to no cost. I've taken the time to review three of them here for you so you know where to start.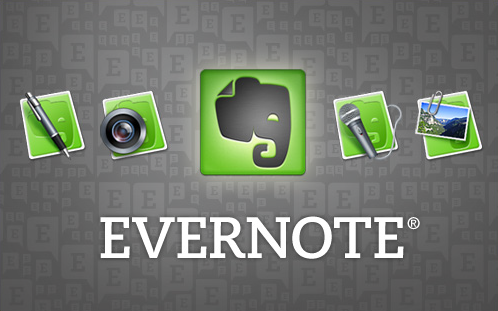 Evernote – The best thing about Evernote is it's searching and tagging features. You can organize everything into notebooks and have sub categories. For example, you might have a folder called "school" and then sub folders for every class. You can tag each note with the class name, what you studied that day, etc. so you can quickly use the search box to find anything. You can also take web clippings from articles you find on the web that you like and tag those as well for later. This eliminates the need to bookmark sites just because you liked a single blog article. There is a free and premium version that can be used on your computer, tablet and cell phone at www.evernote.com or the app store your phone supports. 5/5 stars – there isn't anything out there as robust as Evernote
Dropbox, Google Drive – With both services, you have up to 2GB of storage for free. I personally like Google Drive because I use GMail as well so everything is in one place. The cool thing about these programs is that they sync files wirelessly to your computer, tablet and cell phone…and the files will always be on the Internet to download. It syncs real time and is a great way to eliminate the use of thumb drives and having to email yourself files all the time. The sites can be found at drive.google.com and www.dropbox.com. 4/5 stars – these services are great, but files can be hard to pull up on tablets and cell phones
Notepad+ – This is a great tool created by current College Works Vice Presidents in California. The cool thing about this app is that you can take notes on your iPhone and then sync them with a Google Doc or Evernote. The notes application on the iPhone that comes stock isn't very robust when it comes to syncing or adding titles. It's very unorganized. This app is the best of all worlds when it comes to note taking and list making. You can find it on the iTunes app store here. 4/5 stars – this app does exactly what it's supposed to do: sync your notes…and for only $.99 what do you have to lose?
Any other tools you guys have found to be effective for note-taking or that help in overall efficiency as a student?
Jason D. Bay Marketing Director College Works Painting jbay27@www.collegeworks.com