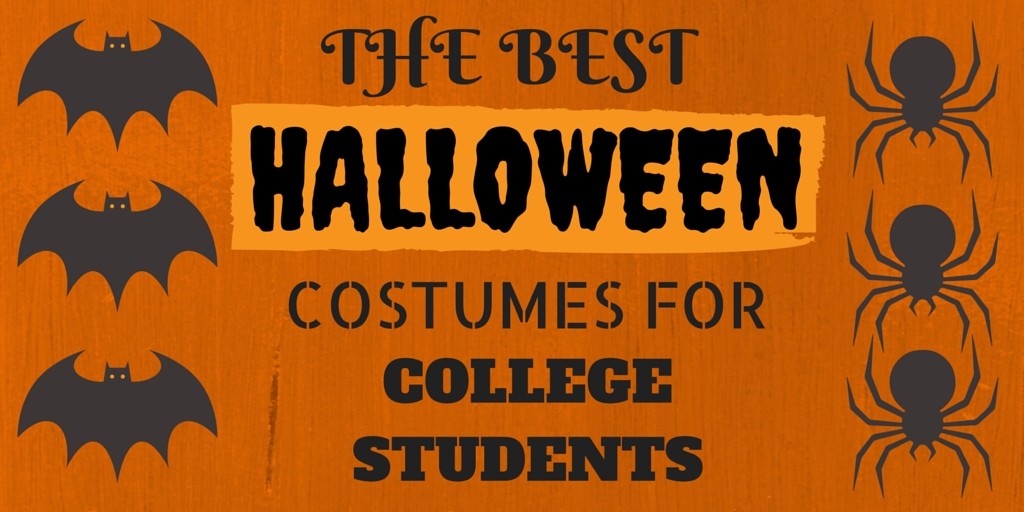 You have your whole life to dress in the latest Halloween costume trends, be it ironically or for realsies.
But you're only in college once.  So really, you only have four opportunities to fully rock the college-life Halloween costume.  This year, ditch the 2015 pop-culture costume you had in mind and pay homage to your college self… while you still can.
Here are some college-life Halloween costume ideas that'll make everyone at the Halloween party say "man, why didn't I think of that?"
The Quarterback
Ok, so you didn't make the team. But that doesn't mean you can't go all college football fever this Halloween. Make a quick trip to the bookstore and buy the cheapest school football t-shirt they've got. Glue quarters to the back of it and become the quarterback you always dreamed you could be.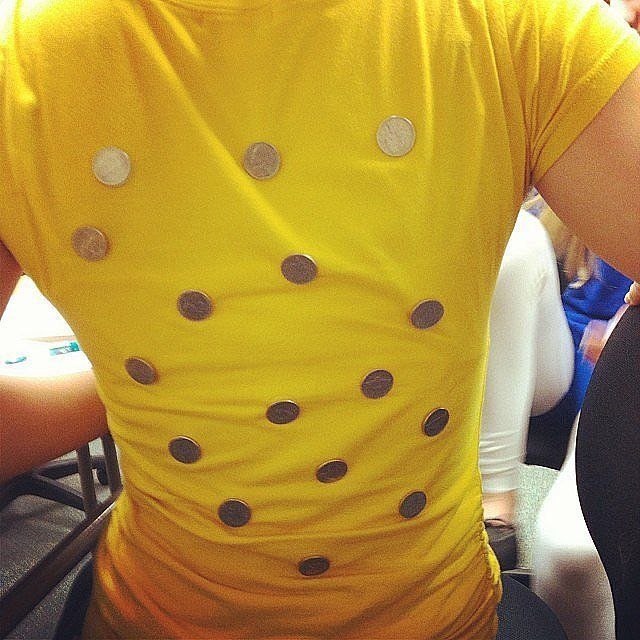 The Freudian Slip
Are you a frazzled psych major who completely forgot about Halloween this year, seeing as you're so busy studying for midterms? This is the perfect costume for you! Set aside a few flashcards, take a sharpie and write down some classic (and well known) Freudian terms. Staple the flashcards to a long slip or old skirt, and you're set!  Stay in character all night by making occasional Freudian slips: "I'm so punny…. err, I mean funny."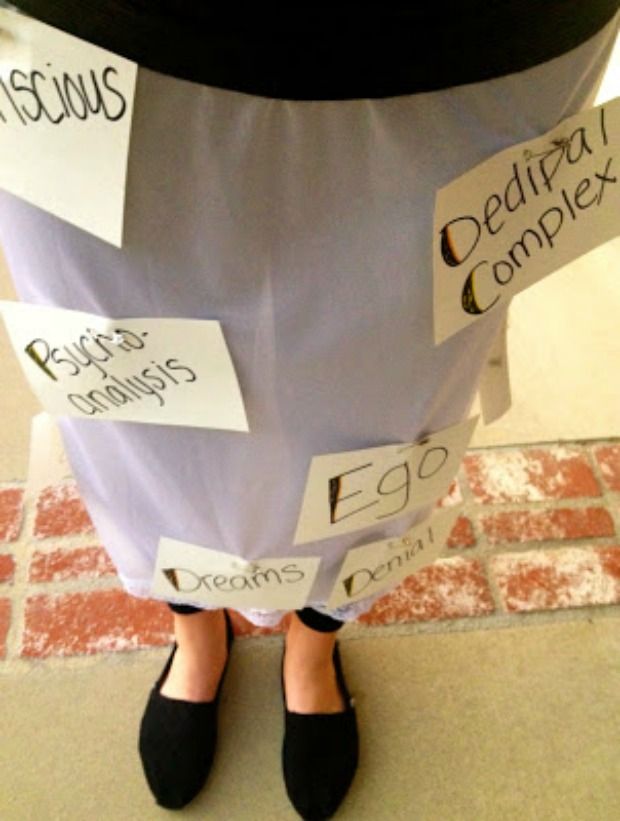 The Formal Apology
What, like you've never formally apologized to a professor for doing any one of the many things students do that drive professors crazy? If you don't have a tux (and can't borrow one), you can easily order a tuxedo t-shirt online (which personally I think would add to the humor of this punny costume). Add some pizzazz to this costume by formally apologizing to people all night, for absolutely no reason.

The Identity Crisis
Friends giving you a hard time because you still haven't picked a major, or worse yet, you've declared several? Stop your Halloween costume shopping immediately, you've found it! Just order a pack of "Hello My Name Is" stickers from Amazon and you're done. To stick with the college theme, instead of writing different names on the stickers, write different college majors.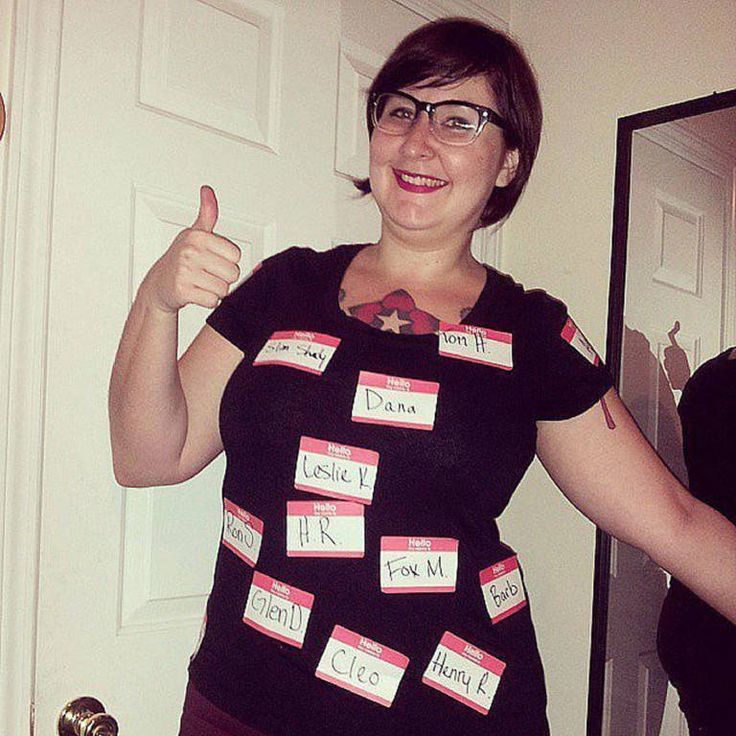 The Life of the Party
There's always that person at the party. The first one to show-up and the last one to leave. Whether that person is usually you or not, go ahead and represent the fun part of college this Halloween. This is probably the easiest DIY costume of them all. A box of life cereal, some gift-wrap bows and a party-horn and you'll be the pun of the party.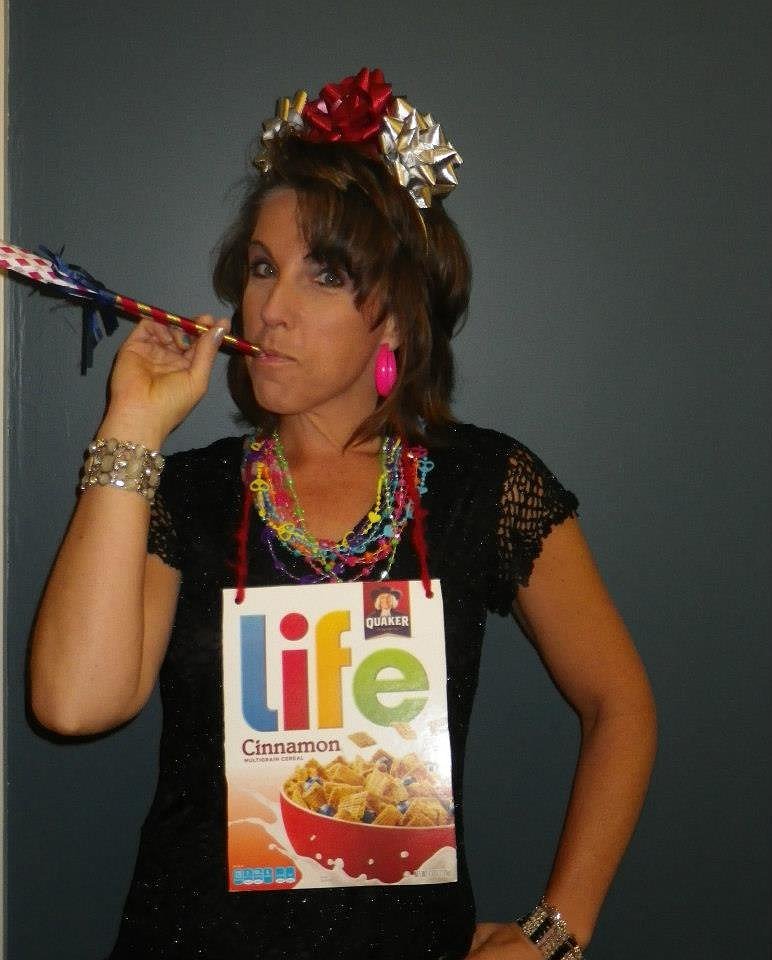 The Grammar Geek
A great one for the English majors or anyone who cringes when someone starts a sentence with a prepositional phrase. You can even DIY this costume by making your own t-shirt. All you need is a white shirt and a sharpie. Add extra props to really make this costume come to life. Wear glasses and carry around an old grammar book. Try Halloweening this costume up a bit by going as a dead grammar geek. Don't forget to correct people's grammar all night! "With whom…"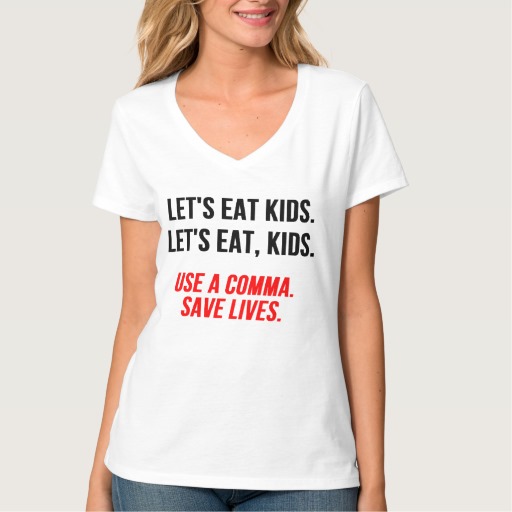 The Note Taker
The universal college symbol: notebook paper. College-ruled, anyone? Make this semi-simple DIY school t-shirt and sport it with a pair of jeans. Customize this costume by writing class notes on the shirt or doodles on the back. Optional props can include a backpack, classic pencil behind your ear, and a cheap calculator in your back pocket.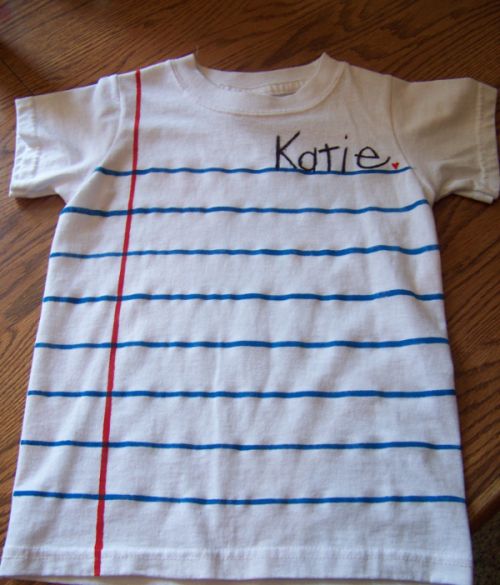 The Nutty Professor
No, not the silly Eddie Murphy movie. No, no. This costume pays tribute to the goofy professor that you can't help but love. The one who always seems to say something quirky that makes the class laugh, but is totally clueless about it. Because no student will graduate college without taking at least one class with a very special professor, this Halloween bust out your glasses, glue an assortment of nuts to an old blazer, and voila.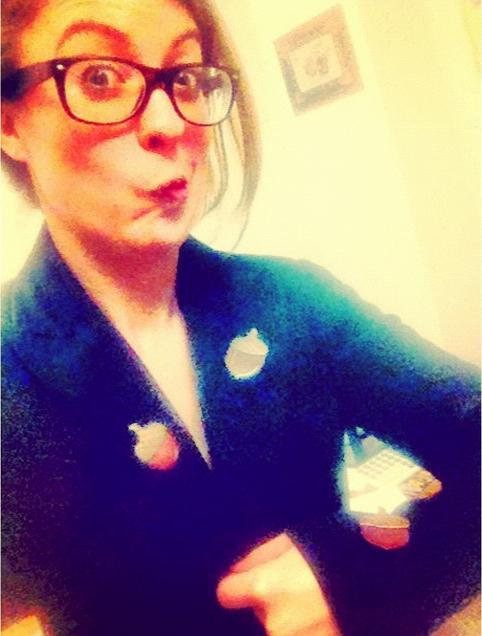 The Smart Cookie
You're one smart cookie, aren't you? Go on, just embrace it this Halloween. You know you want to. Cut a circle (or two if you want to do front and back) out of a brown cardboard box, color in some chocolate chips with a brown or black sharpie, and hang it over your shoulders with yarn. Pair the cookie with glasses and a graduation cap to really drive the point home. This costume is not only adorable, but totally fitting, right?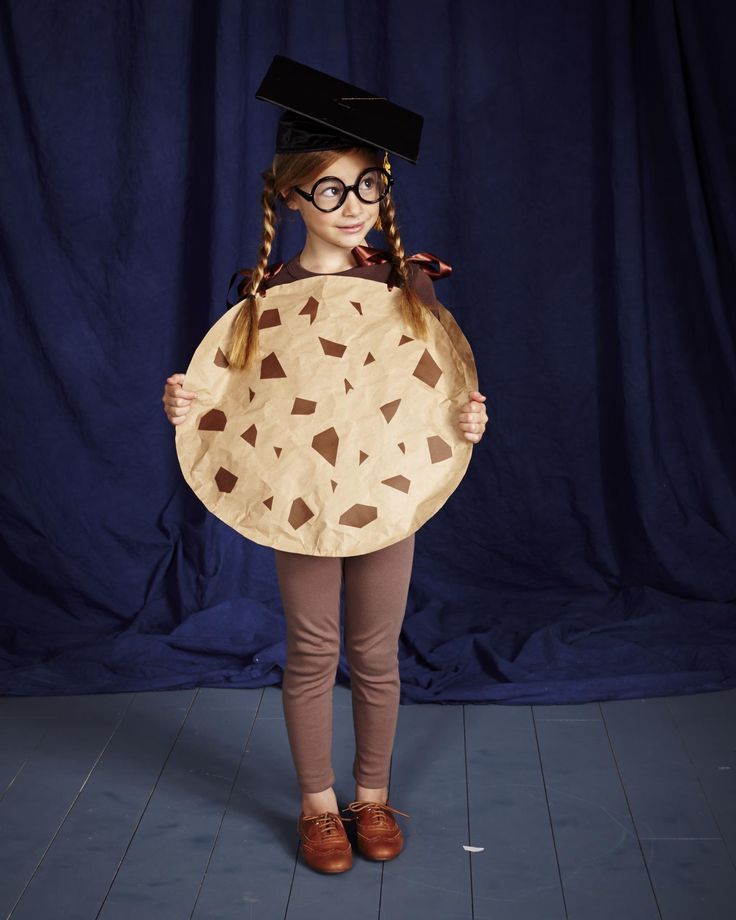 Whatever you decide to dress up as this Halloween, be creative, have fun, and enjoy the night off from studying. You deserve it!