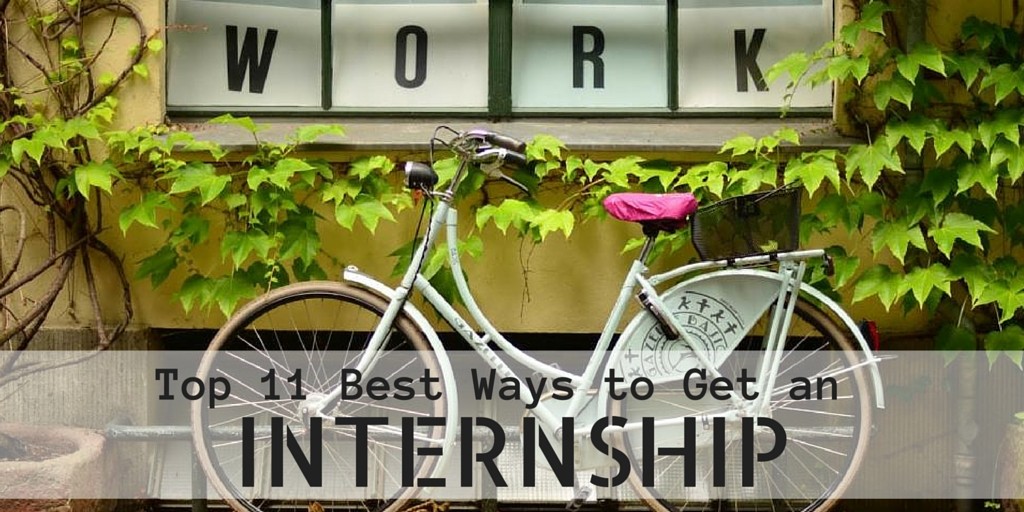 With the job market as competitive as it is today, a useful internship is a college student's only real opportunity to get a job after graduation.
Employers use a college degree as a prerequisite. Some employers refuse to waive degree requirements altogether.  However, today employers expect recent college graduates to have work experience and internships on their resumes in addition to a four year degree.
Some employers even value job experience more than the student's major or GPA.
A 2014 survey showed 52% of the recent college graduates who received a job offer prior to graduation held an internship.  The survey also showed that graduates who had a paid internship and received a job offer generally received a higher starting salary than their peers.
However, the type of internship a student gets does make a difference.
What employers want more than anything else are applicants with transferable skill sets that apply to the hiring position.
So what does this mean?  That college students need useful internships during college.  Internships that teach valuable skills that will apply to a full time job after graduation.
Which brings us to the purpose of this post.  Several tools can help you find useful internships.  You can do a search on Google, Facebook, LinkedIn, or contact the career center at your school.
But once you find an internship position to apply to, how do you get it?
In order to help you get an internship, we reached out to 11 of the most qualified internship experts we know and asked them this simple question:
What's the best way for a college student to get an internship? 
Their answers are below.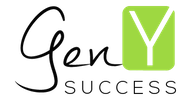 GenY Success helps millennials find their true passion and purpose in life by starting a business of their own.  Jason Bay, the founder of GenY Success and the GenY Success Show, started GenY Success because he wanted to help the thousands of people his age who struggle with finding a career path they love.  It's Jason's mission to help millennials turn their dream into a reality.  Jason is an entrepreneur and has spent the past seven years mentoring hundreds of young adults and success seeking college students.  For that reason, I knew Jason would have awesome advice for college students needing an internship.
Here's the advice from GenY Success:
"Internships are great because you can see what it's like to do that type of work before making a career out of it. That being said, the best way to get an internship is to network. Find companies in industries you like. Find companies who hire people you could see yourself enjoy working with. Then ask to interview executives and owners of those companies. Grab coffee for 15 minutes. Set up a Skype call. Successful people don't respond to job ads, they build relationships with people at the companies they want to work for and get 'warm' interviews instead of 'cold' interviews."
Did You Know?
The GenY Success Show highlights successful millennials (anyone born in the 80's to mid-90's)
Jason grew up in Brookings, a town of a little over 5,000 where everyone knows everyone
Before realizing he had a knack for entrepreneurship, Jason wanted to be a forensic scientist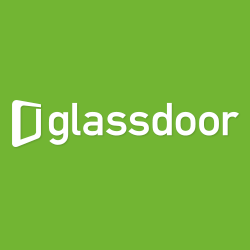 Glassdoor is the world's most transparent career community that is changing the way people find jobs, and companies recruit top talent.  Glassdoor's mission is to help people everywhere find jobs and companies they love.  Not only does Glassdoor hold a growing database of six million company reviews, but they offer free career advice on their blog.  It probably goes without saying that when I saw Glassdoor's response to my request for a contribution to this post, I was ecstatic.
Glassdoor's advice on how to get an internship:
"The two biggest steps to take when looking for an internship are to do your research and to tap your networks. First, use sites like Glassdoor to narrow down your internship options and learn more about what it is like to intern at the companies you're interested in. You can filter a company's reviews to read only those from current and former interns to get a first-hand perspective about what the internship is like. You can compare intern salaries and learn more about the interview process as well. All of this research will help you make a more informed decision and help you get a leg up on the competition. The next step is to tap your networks. Using professional networks, social networks, friends and family to find opportunities and learn more about the internships you're interested in can help get your foot in the door." 
Did You Know?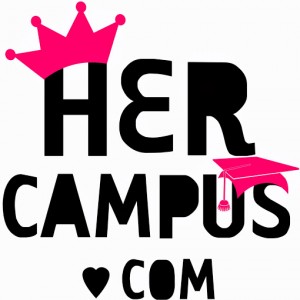 When I reached out to Her Campus, I received an email with awesome advice from Windsor Hanger Western, the co-founder, President, and publisher of Her Campus Media.  Windsor is a Harvard University graduate and was named one of Inc. Magazine's 30 Under 30 Coolest Young Entrepreneurs.  Her Campus is the #1 online community for college women and has sold and managed client campaigns for brands including Macy's, Victoria's Secret PINK, UGG, TRESemmé and more.
Her Campus advice:
"Write a killer cover letter! A cover letter is so much more than a formal requirement – it's an opportunity for you to introduce yourself to your potential future employer and convince them that you're the best person for the internship. Be professional but let your personality and enthusiasm for the company shine!"
Did You Know?
Her Campus members have been offered jobs and internships with Glamour, Vogue, Vanity Fair, Seventeen, InStyle, MTV, The Huffington Post, The Washington Post, and many others
Her Campus was founded by three women while they were undergraduates at Harvard
You can apply to be a Campus Correspondent and be responsible for building a staff, producing weekly content, and publicizing your chapter on campus (basically running your own magazine)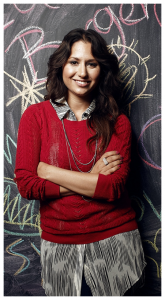 InternQueen.com serves as the home of the business and allows students access to apply for any internship they want free of charge. The site also features daily content on how to make the most of high school, college, and post-grad experiences.
I called Lauren Berger, CEO of InternQueen.com, and she offered a quote on the spot.  Lauren is known as "The Intern Queen" because she is arguably one of the most sought after career and internship experts out there.
Here's Lauren's advice:
"I talk a lot about this in my book, ALL WORK, NO PAY.  Put together a list of dream companies.  Really focus and block out time to work on the application process.  Once you get an internship, walk in every day with a can-do attitude. Ask yourself what you can do at your internship that will help you in the long run.  Put your best foot forward.  Give the same amount of energy on day 20 and day 30 that you give on day one. "
Did You Know?
Lauren started InternQueen in 2009 when she was just 24 years old!
Lauren successfully completed 15 internships as a college student
For the students on the run, Lauren has internship tips and inspiration on YouTube

 I contacted Michelle Schroeder-Gardner, financial expert and author and owner of Making Sense of Cents.  Michelle recently left her day job in the financial services industry to become an entrepreneur and was then able to pay off $38,000.00 in student loans in just seven months.  As an entrepreneur with a master's degree, she's a great resource for college students.
Michelle's advice for students:
"The best way for a college student to get an internship is to search for companies that are within your passion. College students should search their dream company's job board, talk to recruiters, go to networking events that they are involved in, and more. There is also a good chance that the college you attend hosts networking events that include your dream company."
Did You Know?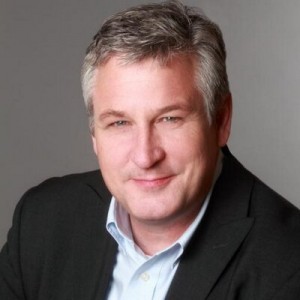 Mark Babbitt is the CEO and Founder of YouTern.  YouTern has been named by Mashable as a "Top 5 Online Community for Starting Your Career" and by Forbes as a "Top Website for Your Career."   Mark is also President of Switch and Shift, a blog that focuses on leadership.   Mark has been quoted in the Wall Street Journal, Mashable, Forbes and Bloomberg News regarding social media's impact on business, leadership in the Social Age, career development, and higher education's role in preparing emerging talent for the workforce.  As a serial mentor, keynote speaker, blogger, and huge influencer in the internship space, I was not surprised at all when Mark responded to my request for advice for students on how to get an internship.
Mark's advice:
"The best way for a college student to get an internship? Earn an enthusiastic referral. 
We talk a lot about personal branding, being active on social media, presenting a great LinkedIn profile, and so much more. However, all that work doesn't help our careers if we don't turn those "digital handshakes" into mutually-beneficial, human relationships. Who believes in us — who cares enough about us and our career goals — to risk their personal reputation by referring us to a colleague or employer?
In the Social Age, the number of connections we make don't matter… it's referral-worthy quality that counts." 
 Did You Know?
Mark Babbitt was named the Inc. list of "100 Great Leadership Speakers for Your Next Conference," Business News Daily's "15 Twitter Accounts Every Entrepreneur Should Follow in 2015," and Genjuice's list of "100 Most Desirable Mentors"
Mark Babbitt is co-author of 'A World Gone Social: How Companies Must Adapt to Survive'
YouTern has helped thousands of college students and recent graduates successfully rise into the workplace and they offer free advice on their blog, The Savvy Intern

Mike Michalowicz is an entrepreneur currently running his third million dollar venture.  Formerly a columnist for The Wall Street Journal, MSNBC business make-over expert, author of Profit First, The Pumpkin Plan, and The Toilet Paper Entrepreneur, and keynote speaker on innovative entrepreneurial topics, Mike has a lot to offer the internship community.  When Mike Michalowicz gave me a quote for you, I was not at all surprised that the advice he gave was completely awesome and innovatively helpful.
Mike's advice:
"Always remember this… better is not better, different is better. If you want an internship (or a job) the key is to [do] something that is different than everyone else. So don't send your resume like everyone else, even if your resume is better. Instead send a poster size resume, and a note that says "Why the big resume? Because I will make a bigger effort than you have ever seen from any other intern."  Different gets noticed.  Different is better."
Did You Know?
Mike founded and sold two multi-million dollar companies before he turned 35
Mike is a recipient of the SBA's Young Entrepreneur of The Year Award
Mike is a graduate of Inc. & MIT's Birthing of Giants Entrepreneurial Program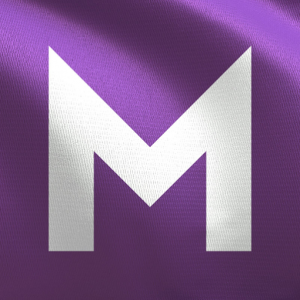 Monster is a global leader in successfully connecting job opportunities and people.  Monster's mission is to inspire people to improve their lives.  Monster pioneered the business of digital recruiting in 1994, and today serves their customers on a global basis as an online recruitment provider.  Mary Ellen Slayter, Monster¹s career adviceexpert, provided us with awesome advice.  I'm stoked that Monstercontributed a quote for us.
Monster's advice on getting an internship:
"Leverage all your contacts and then some, and do it early. At the beginning of the semester, tell absolutely everyone that you are looking for an internship: your friends, your professors, your parents and your advisers at school. Post it on your social networks. Follow up throughout the semester so you aren't biting your nails come April and May."
Did You Know?
In 2014, Monster unveiled a new strategic approach to include job aggregation, and a deeper expansion into the small business market
Monster pioneered the notion of helping people get more out of work by showing them that a better job was out there
A recent Monster Poll showed that most people would relocate to a new country for their dream job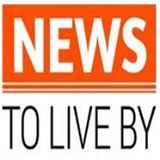 News To Live By is a website for millennials that highlights the career advice "hidden" in the headlines. The purpose of the NTLB blog is to find out how the news can make you better. News To Live By offers free advice on leadership, networking, interviews, jobs, resumes, and much more.  Danny Rubin, the creator and writer of News To Live By, was happy to give us a quote to help students get an internship. He even called me directly to let me know to expect his email. Danny offers business and career-oriented workshops for young professionals, including The Real World Crash Course for college students and interns.
Here's the News To Live By advice:
"Before you send an email to ask about an internship, research the company's website, reference 1-2 recent projects and why you find them interesting. Then include that section in your email pitch. Show you care about the work people do at the company and that it's not all about you landing an internship. Be inquisitive and selfless — you'll impress just about anyone." 
Did You Know?
The News To Live By blog has impacted Danny Rubin's life in 110 ways
Danny Rubin conducted a writing seminar at the corporate HQ for Southwest Airlines
You can get free career coaching from Danny on YouTube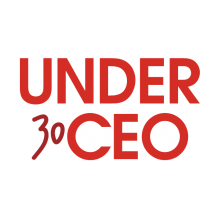 Under30CEO is designed to give you an advantage over your peers.  Under30CEO will teach you everything you didn't learn in college.  Their team spends thousands of hours reading hundreds of books, going to all the major conferences, taking courses and seminars of legends like Seth Godin, Bob Proctor, Robert Kiyosaki, and others, so that you don't have to.  The Under30CEO team takes what they learn and publishes thousands of free articles to their site.  And they do it all for you.
So naturally, when the Under30CEO team responded to my request with advice to help you get an internship, I was thrilled.
Advice from Under30CEO:
"The best way for a college student to get an internship is to be proactive, sincere, and open to all opportunities.  Schedule an appointment with your college's career services to see what opportunities are available. Many alumni are happy to host students for internships and job shadowing.  If you know what you are passionate about, it's also a great idea to contact companies directly.  Ask to come in and job shadow or take someone in the office to coffee.  In my experience, most people are happy to help students, especially if they are genuine and eager to learn."
 Did You Know?
The Under30CEO site has become a five-figure monthly business
In only 12 months, the Under30CEO team built a six-figure travel business, Under30Experiences
The founders of Under30CEO, Matt Wilson and Jared Otoole, graduated from college only six years ago

Professor Czinkota is an associate professor of international business and marketing at the Georgetown McDonough School of Business. In the Bureau of Export Administration, Dr. Czinkotawas senior advisor for export controls. He teaches a graduate seminar on International Terrorism and Marketing and was named as one of the top three contributors to the international business literature. As a business professor and expert, Michael Czinkota has specialized advice for students and I was very pleased to get a quote from him.
Professor Czinkota's advice:
"Internships are often the direct precursor of the follow-on more long term job, and therefore deserve the same degree of attention and involvement both in their selection and fulfillment. International business internships can be the most exciting in born global firms, which are internationally attuned and interested already at the time of their founding. That is where the excitement is high, and the individual contribution visible and of impact. In light of increasing expectations by employers to hire well versed internationalists, it is useful to explore international options in order to learn to adapt to new conditions and alternative ways of thinking."
 Did You Know?
Czinkota serves on several corporate boards and has worked with corporations such as AT&T, IBM, GE, Nestle, and US WEST
Professor Czinkota serves as advisor to the United Nations and the World Trade Organization
Czinkota was a partner in a fur trading firm and in an advertising agency
What was your biggest challenge when trying to get an internship in the past?