These days it seems as if there is an app for everything. Why not use them to help you around the house as well? Whether you need help organizing your grocery list, saving money on electricity, or growing a garden there is definitely an app for your iPad, iPhone, or Android that can help you out. Here are a few of my favorites!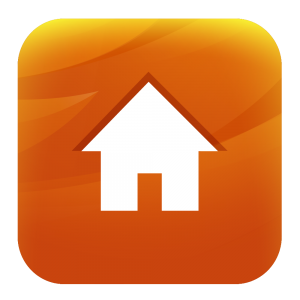 Light Bulb Finder
Price: Free
Purpose: A mobile application that makes it easy to find the right energy-saving bulbs for your home.
Check out a demo here!
greenMeter
Price: $5.99
Purpose: An app for your iPhone that computes your vehicle's power and fuel usage characteristics and evaluates your driving to increase efficiency, reduce fuel consumption and cost, and lower your environmental impact. Results are displayed in real time, while driving, to give instantaneous feedback.
Check out a demo here!
Out Of Milk
Price: Free
Purpose: Out of Milk is an easy-to-use shopping list app available for Android or iPhone. With Out of Milk, your shopping list stays with you everywhere you go and you'll have it on-hand once you're ready to go grocery shipping. The pantry list allows you to keep track of your pantry items so that you always know what you have at home and what you are in need of. Out of Milk allows you to sync lists with other people and devices and easily keep track of your families grocery needs.
Check out the app here!
Garden Compass
Price: Free
Purpose: This app is packed with information to help you learn all about plants. When preparing to start a garden, it is essential to know what you are planting. If you are not sure, simply take a photo of the plant and Garden Compass will tell you what it is. There are over 1,000 pictures, as well as the ability to share your photos over social networks, and even receive help while shopping.
Check out the demo here!
Mark On Call
Price: $2.99-$4.99
Purpose: MOC is an interior design app for the iPad or iPhone. With this easy-to-use app, designing and space planning your room is like having a personal product showroom with an on-call interior designer right at your fingertips. Available in regular and HD.
Check it out here!
Are there any other apps you want to recommend to fellow readers? Let us know your opinion or suggestions below in the comments!
Melanie Lovejoy
College Works Painting
mlovejoy@nsgmail.com